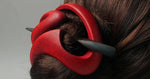 Hair clips & barrettes
There is a beauty in simplicity. With your hair clips and barretes you can create beautiful hairdo in few minutes. They are very gentle to your hair, handmade and 100% natural. We don't use polish on our products.
Shop now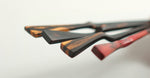 Hair sticks, forks & combs
Sticks, forks & combs from this collection are designed to quickly create firm and comfortable hairdo.
No pencils anymore!
Shop now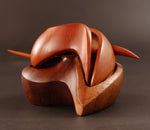 Limited edition
Special pieces produced in limited numbers with unique design and intriguing details. Every piece is an original and a small sculpture art pieces.
Shop now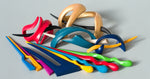 Funky
This collection is for those who like bright, vibrant colours and want to stand out. The clips are wooden with acrylic paints, water and weather resistant, perfect for brightening up any day.
Shop now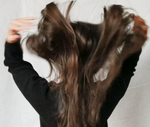 How to use our hair clips?
Using our hair clips, barettes or sticks can't be simpler. Once you try it few times and get used to it, you will agree. Then you can start expermienting with your hairdo.
See our Guides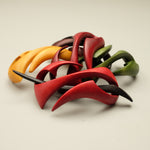 You can choose from many colors
Palette of the colors is almost infinite and each color interacts with the wood in its own way. We use only natural alcohol based dyes and linseed oil which gives our products satin finish and allows it to acquire patina over the time.
More about colors
We have size for everyone
Wooden hair clips in different sizes?!? Yes, it is difficult but it's possible. We produce sizes from
mini
to
maxi
. Some of our models are produced in six sizes. Our products are unique because even the biggest models and sizes are still incredibly light and strong.
More about sizes
A customer from our ETSY marketplace store wrote. Soon you will be able to write here as well.
Testimonials